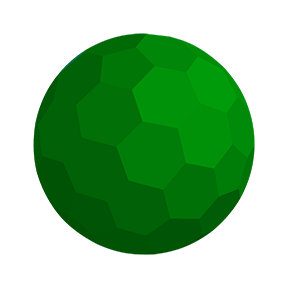 Investment Disclaimer
All investments, including litigation finance, is highly speculative in nature and involves substantial risk of loss. We encourage our investors to invest very carefully. We also encourage investors to get personal advice from your professional investment advisor and to make independent investigations before acting on information that we publish. Much of our information is derived directly from information published by companies or submitted to governmental agencies on which we believe are reliable but are without our independent verification. Therefore, we cannot assure you that the information is accurate or complete. We do not in any way whatsoever warrant or guarantee the success of any action you take in reliance on our statements or recommendations. Past performance is not necessarily indicative of future results. All investments carry significant risk and all investment decisions of an individual remain the specific responsibility of that individual. There is no guarantee that systems, indicators, or signals will result in profits or that they will not result in a full loss or losses All investors are advised to fully understand all risks associated with any kind of investing they choose to do. Hypothetical or simulated performance is not indicative of future results. Unless specifically noted otherwise, all return examples provided in our websites and publications are based on hypothetical or simulated investing. We make no representations or warranties whatsoever that any investor will, or is likely to, achieve profits similar to those shown, because hypothetical or simulated performance is not necessarily indicative of future results. Don't enter any investment without fully understanding the worst-case scenarios of that investment.
The Bergamet Brand
The BergaMet NA brand is well-positioned for growth throughout North America with its proprietary 47% BPF formulations developed for cardiovascular health, women's health, immune support, sports performance and recovery.
Ultimate Brain Nutrients
UBN subsidiary, with its KETONOMICS® proprietary formulation, is well-aligned with Healthy Extracts, Inc., corporate strategy to provide better lifestyles through superior health technology.
KETONOMICS® Proprietary
KETONOMICS® is medical and scientific research that focuses on the field of brain and physiological metabolism which provides proprietary market positions.
UBN Unique Formulation
UBN has five unique formulation patents – one issued and four pending – targeting brain activity, focus, headache and cognitive behavior. These patents provide protection for proprietary formulas.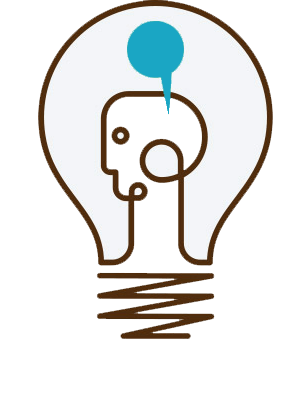 Actively executing its growth-by-acquisition strategy, building a portfolio of clinically proven, naturally formulated supplements.
Large growth revenue year over year.
Nearly debt free.
Minimal overhead costs.
Strong experienced executive team. Planned lauch of proprietary products with agressive revenue outlook.
Categories include heart and brain health as well as liver disease, womens health and immune function, products which potentially effect over two hundred million people in just the United States.

BergaMet NA is engaged in the sale and distribution of a full line of proprietary product formulations derived from the rare Citrus Bergamot SuperFruit™ called "bergamot." Bergamot is native to Southern Italy and is naturally sourced and uniquely loaded with various antioxidant polyphenols. Thanks to this composition, bergamot supports and promotes overall wellness specific to cholesterol, cardiovascular and metabolic health with no known side effects.
BergaMet NA is the only Citrus Bergamot SuperFruit™ heart health supplement backed by 17 clinical studies. The BergaMet brand supplement boasts the highest quality and concentration of polyphenols and flavonoids available anywhere in the world. It is also the only bergamot supplement approved by the prestigious Accademia del Bergamotto of Italy. BergaMet NA is the only company authorized to manufacture, distribute and sell these products in the United States, Canada and Mexico.
Consumers are including the Citrus Bergamot SuperFruit™ in their everyday personal health programs. The clinically proven antioxidant provides benefits to tens of thousands of people daily.
The company's line of products can be found at www.bergametna.com, through Amazon, other online retailers and in doctors' offices throughout the United States.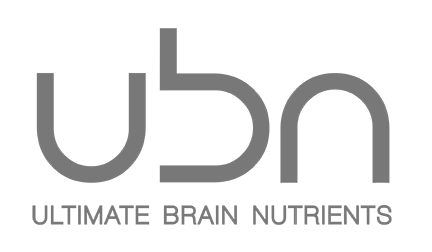 Ultimate Brain Nutrients ("UBN") is a science-based company that develops unique, plant-based superior health technology neuro-products that improve brain health, including memory, cognition, focus and neuro-energy.
UBN's KETONOMICS® proprietary formulations – targeting brain activity, focus, headache and cognitive behavior — provide multiple intellectual property license opportunities for monetizing the company's portfolio.
License opportunities include multiple beverage formats, individual products, proprietary mixtures and other food platforms.
UBN has five unique formulation patents – one issued and four pending – targeting brain activity, focus, headache and cognitive behavior.
The UBN Advantage
UBN's all-natural, sugar-free and caffeine-free proprietary formulations are the result of 20 years of scientific research and are positioned to provide consumer neuro-products that are natural brain solutions. UBN has filed for approval to the U.S. Food and Drug Administration (FDA) to make a Qualified Health Claim for its migraine formulation, tapping into consumer demands for healthy beverages that contribute to brain health, overall well-being and performance.
Over 50 million Americans consume unhealthy energy shots and drinks each day, while the neuro/energy market generates over $10 billion per year in revenue. Within this growing market, UBN is advancing its position to meet rising consumer demand for healthy, science-based options. The company's KETONOMICS® proprietary formulations have been proven to naturally elevate brain energy and function, including memory, cognition and focus.
UBN's KETONOMICS® supplementation has also been studied in sports physiology, with specific regard to its potential benefits for competitive performance and endurance.
LEADERSHIP AND GOVERNANCE
Kevin "Duke" Pitts, Director, President and Chief Operating Officer
Started and built from the ground up two multi-million-dollar businesses, one of which grew into a Top 100 retailers in the U.S.
Unique management skills led to the development of successful teams for 35 years
Pioneered direct marketing for a Fortune 200 company, creating a 20% increase in targeted incremental sales
Founded Einstein's Hemp, which developed and brought to market one of the only odorless and tasteless water-soluble CBD products in the world
Developed and implemented digital/guerrilla marketing strategies for public and private companies focused on long-term brand position and acquisition efforts
Specialized in customer relationship management (CRM) tools for creating the best customer experiences
Worked in publicly traded industries for 10 years, overseeing up to $20 million in annual marketing budget
Dr. Gerald Haase, Chief Medical Adviser
Clinical professor of surgery at the University of Colorado, School of Medicine
Actively involved in medical research and clinical trials for 35 years
Received U-10 grant funding from the National Institutes of Health cooperative group clinical trials program, as well as U.S. Congressional funding for Cooperative Research and Development Agreements with the Department of Defense and NASA
Was chairman of the Department of Pediatric Surgery at Children's Hospital Colorado; consultant surgeon to the Department of the Army; vice-chairman of the Children's Cancer Group, a cooperative research consortium of the National Cancer Institute; on the National Board of Directors of the American Cancer Society; a senior member of the Commission on Cancer of the American College of Surgeons; and a member of the editorial board of The Annals of Surgical Oncology
Has published 180 scientific papers and is the inventor or co-inventor of 12 issued U.S. patents for micronutrient and phytonutrient therapy, with five pending patents
William "Bill" Bossung, Director, Chief Financial Officer
35 years experience in corporate finance, insurance and accounting
underwritings, private placements, PIPE financing

Involved in 30+ companies transitioning from private to public companies
Bill Croyle, Director, Private Investor and Accomplished Senior Executive
More than 40 years of success in the IT, energy, manufacturing, telecommunications, venture capital and finance industries
Broad expertise includes negotiating mergers and acquisitions, as well as service and delivery contracts
Formerly was a founder, owner or executive of EnTX Group; Impact Legacy Partners; FB Oilfield Special Tools; and Western Energy Advisors

Visit Us
6445 South Tenaya Way
Suite B110
Las Vegas, NV 89113
Open Hours
M-F: 8am - 5pm MST
Sat: Closed
Sun: Closed